When you're starting your height-increasing shoe journey, the most important thing to keep in mind is that you'll soon be feeling more confident.
By being able to see eye-to-eye with your coworkers, by standing as tall (or taller) than your significant other, and more, the added height boost will do wonders for your self-esteem.
After you get used to this new way of walking, and really, of being in the world, there are some other smaller questions that will likely need answering.
One of the ones we hear the most?
"What pants can I wear with elevator shoes?"
Fortunately, you're in luck. Though elevator shoes are designed to add 6 cm, 8 cm, or even 10 cm of height boost, they are done in such a way that spreads the bosot throughout the shoe.
That means for all the times elevator shoes are compared to high heeled shoes for women, those comparisons don't apply here.
Your pants may be slightly affected, but overall, you'll still have plenty of ways to style them. Without further ado, let's get into just how your elevator shoes will look with your current wardrobe – and when you might need to consider making some adjustments.
Styling Tips To Keep In Mind While Wearing Pants With Elevator Shoes
As a general rule, a height boost in the 6-8 cm (2-3" range), won't have too much of an impact. That is, you should be able to wear the pants you already own without much need for adjustments.
That said, there are instances where a bigger boost can be more noticeable in the back of the shoe/heel area, especially when you're sitting down. Because the heel is taller than it would be on an ordinary shoe, the fabric can actually start to bunch up around the back, especially for pants that are hemmed truer to size.
One way to test this out is to set up a mirror and chair, then rotate through your existing pairs of pants while wearing your new elevator shoes. Try standing and sitting, and inspect the back of your shoe from different angles. If you find that some of your pants do tend to ride up, then it might be worth considering a longer pair.
How Much Do You Need To Change Your Current Wardrobe To Fit Elevator Shoes
While most pants are going to continue being fine with elevator shoes, including slacks, trousers, jeans, and joggers, we do need to talk about one of the trendier pants of the last decade: skinny jeans.
As elevator shoes often include boots, larger sneakers, and thicker soles, skinny jeans can draw the eye toward the bottom of the outfit. In contrast, nice fitting pants that aren't entirely form-fitting will create a more uniform look for your outfit, one that elevator shoes will fit into more easily.
If you're finding it hard to let go of your skinny jeans completely, consider first moving to slim-skinny or slim-fit jeans. This will keep the close fit you're used to while adding a touch more looseness to help accommodate elevator shoes.
How Much Longer Should Pants Be With Elevator Shoes
In the above situation, you can often remedy the fabric situation by looking into pants that are, on average, 1" to 2" longer. This, too, should be done with caution (and you may want to revisit the mirror and chair trick) as pants that are too long may end up piling up at your shoes. That extra fabric could draw unnecessary attention to your elevator shoes, ultimately leading to them being revealed.
What Pants To Wear With Formal Elevator Shoes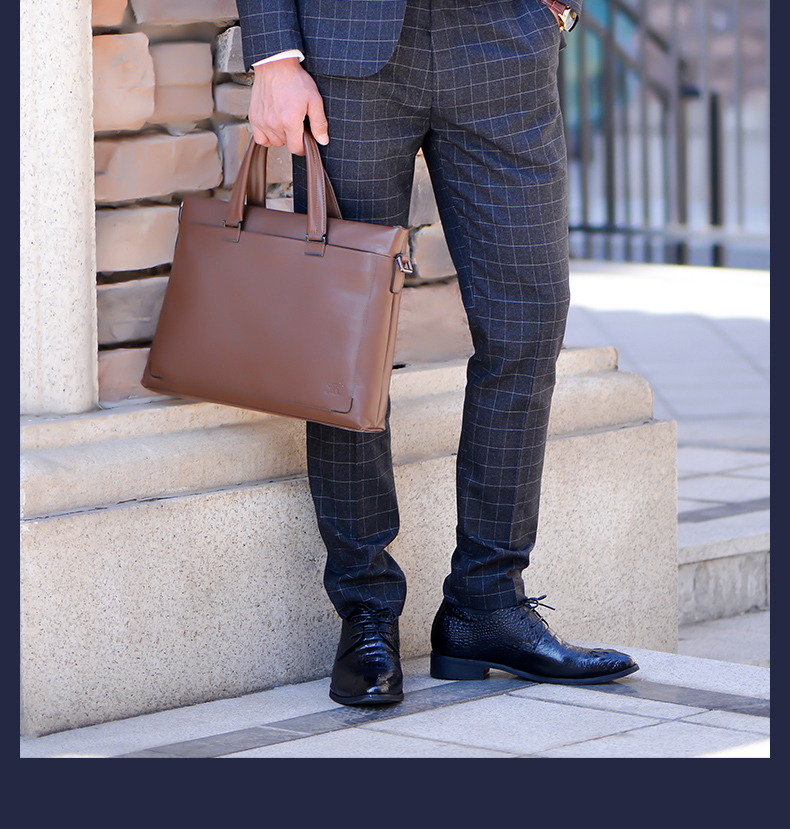 To style your elevator dress shoes, err on the more formal side. Especially when you're considering leather oxfords or a nice pair of brogues, you're not going to look to pair them with the jeans you wear around town.
Wear them instead with your suits, your fitted slacks, and your dark-colored trousers. They also pair well with tuxedos and other more formal styles.
Though there are occasions where showing off your ankles can be a trendy move, the safer bet will be to find pants that come down to the shoes, especially if you've got a height lift of 8 cm or more. Depending on the construction of the shoes, the heel can start to be more noticeable, so a longer pair of tailored pants will help to camouflage that distinction.
What Pants To Wear With Elevator Sneakers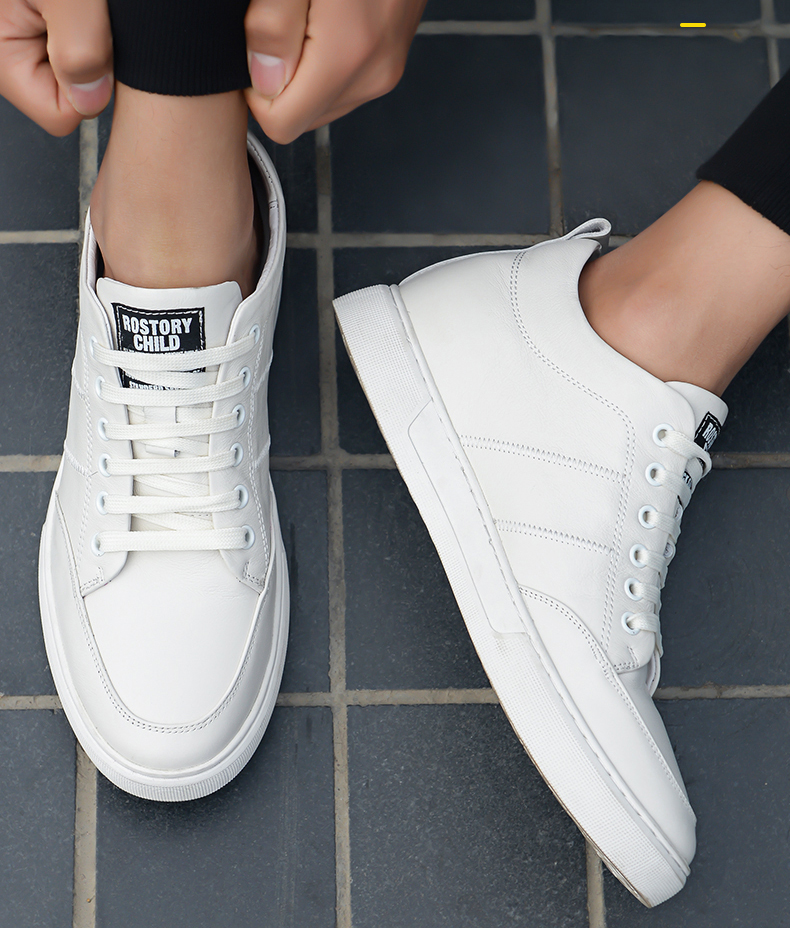 Just like elevator sneakers make for a casual addition to your outfit, the pants you wear with them can be equally casual. For those cuffed jeans you've been waiting to show off, sneakers are a nice way to show off the ankles for a sporty spring and summertime look.
They also work well with other fabrics, like trousers and slacks. While you may be able to get away with wearing them at some business casual events, remember to try on the shoes and see how they look with the material of your suit pants.
Elevator sneakers also happen to work well with shorts, which we'll touch on soon.
What Pants To Wear With Athletic Elevator Shoes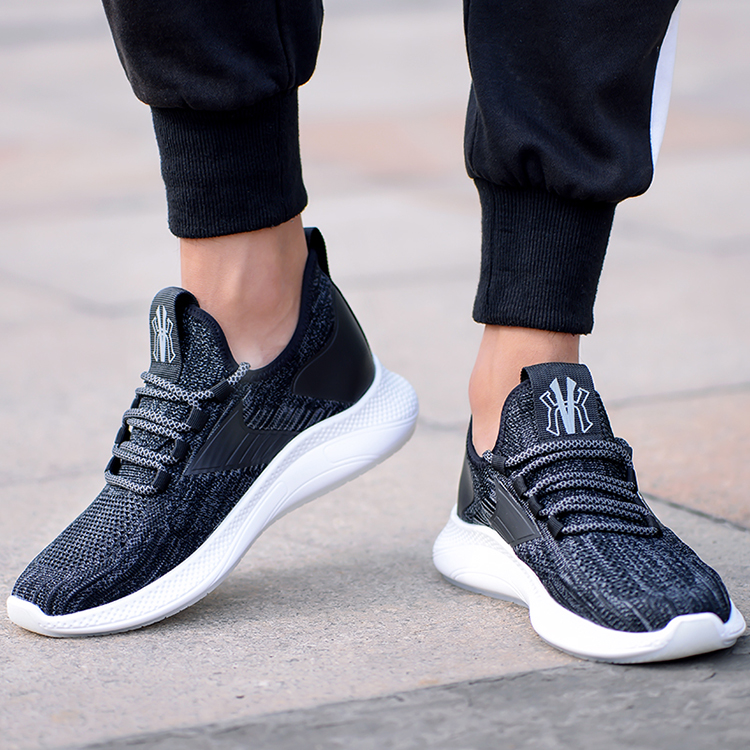 With their athletic style, sports elevator shoes always pair nicely with a pair of joggers. Whether that's for actually going to work out or just for a sporty around-town look, you'll find that this is one of the better combinations of elevator shoes and pants because of how natural they'll feel.
Depending on the fit of your jeans, a cuffed pair can also be used with the right pair of sneakers. It's a mix of looks that could make for a nice weekend fit.
Additionally, because these athletic shoes are often used for going to the gym, they are also one of the styles that can be used with shorts.
What Pants To Wear With Elevator Boots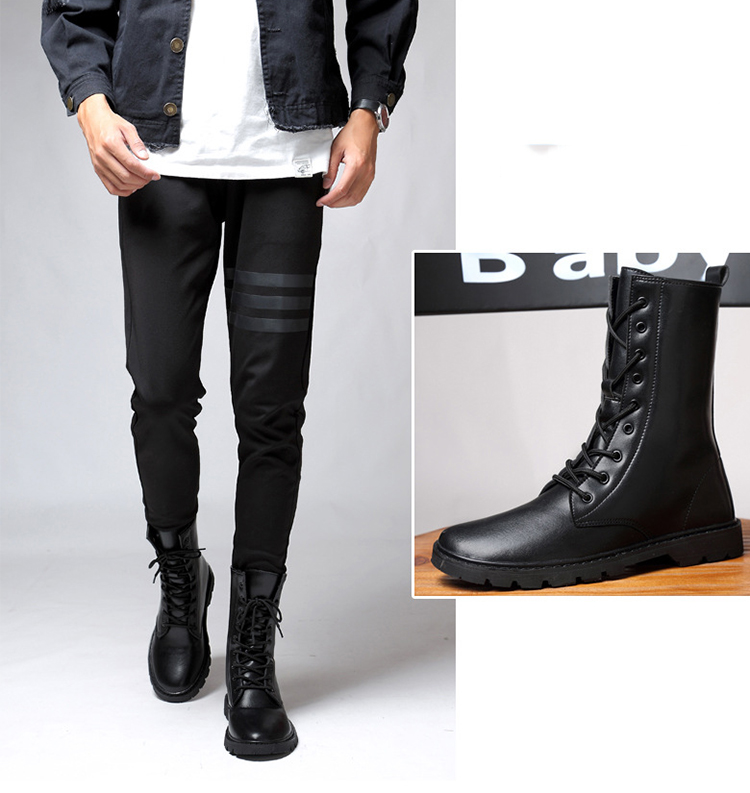 Depending on the size of your elevator boots, you'll be presented with a number of new styling options. For the Elevator Combat Boots pictured above, you can tuck in slim or skinny jeans to create a stylish combination.
They can also be used with traditional boot cut jeans or straight cut trousers for a fuss-free look that comes together easily.
For other lower-cut boots, it's possible to cuff slim jeans and create a similar look with a pop of color, either with skin or dress socks.
Can I Wear Shorts With Elevator Shoes?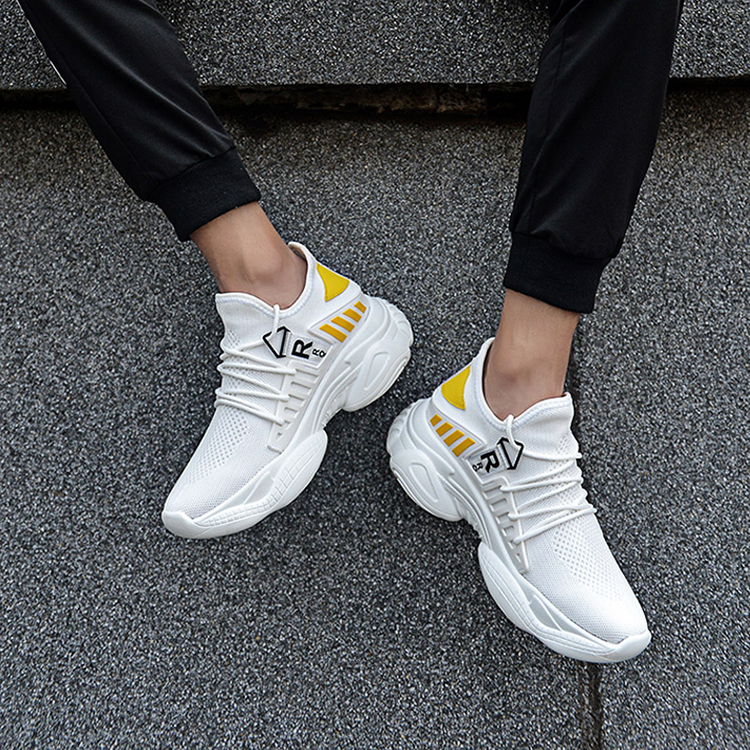 This is more of a personal style preference than a hard and fast rule. But if you'd like to wear shorts, wear them with the equally casual elevator sneakers and athletic shoes.
Unfortunately, elevator formal shoes will look out of place and elevator boots will draw a lot of attention to the lower part of your legs.
So whether you try them on with joggers, as pictured above, or go full shorts, you can trust that the sportier styled elevator shoes will pair better than more formal ones.
Where To Buy Elevator Shoes Online
After you've done a thorough look through your closet to see what kinds of pants you've got to work with, it's time to consider the elevator shoes you'll be pairing them with.
Got a lot of suits and formal outfits ready to go? Shoes That Make You Taller has a wide selection of high quality elevator dress shoes made of leather.
Ready to pair your denim with some casual sneakers to make some new weekend outfits? There are also plenty of elevator sneakers to choose from.
If you've got joggers to spare and love getting to the gym, then adding some elevator sport shoes to the wardrobe is an easy decision.
And if you've got slim and skinny jeans you want to pair with some rugged, height-increasing boots, there are a number of styles available.
Good luck with your styling, and be sure to let us know if you happen onto any other great combinations between pants and elevator shoes.