When you're considering height-increasing shoes, you probably have a lot of questions.
Will I be able to find elevator shoes that look just like regular shoes?
Are there styles of elevator shoes that I like?
And, are they comfortable?
Having years of experience in the field, we're happy to say the answers to all of those questions is an emphatic YES.
But today, we want to answer one of the most important questions: how should your elevator shoes fit? Because when they fit well, you'll not only feel more comfortable wearing them, but you'll feel more confident… and more like yourself.
Before we can dive into just how each different type of elevator shoe should fit you, let's make sure we're on the same page of what elevator shoes are.
What Exactly Are Elevator Shoes?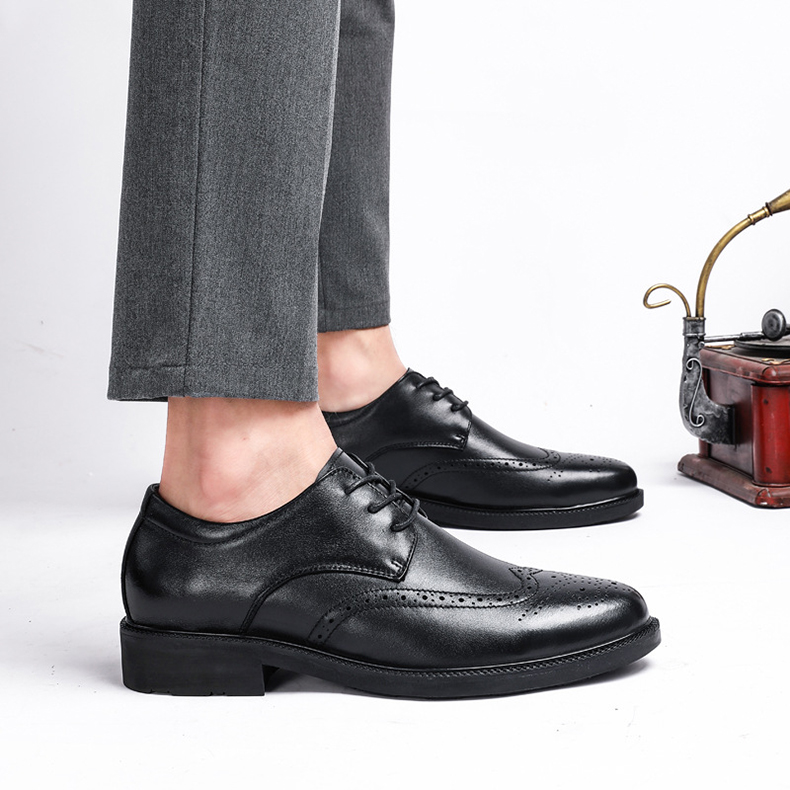 Elevator shoes are a recent fashion innovation designed to help you feel your most confident.
Think of it this way: Women have high heels. And now men have elevator shoes.
First women could add anywhere up to 6" (and sometimes more!) to their height. Now men have the same opportunity.
But while high heels are commonly accepted and popular, elevator shoes for men are still becoming more popular.
Up till recently, shoes with any kind of lift were unsightly and obvious. Some were reserved only for medical purposes.
Fortunately, the times are changing and elevator shoes are more and more popular. And because of the increase in popularity and the availability of new designs, it's even more important to get elevator shoes that fit you and your lifestyle just right.
What Height Do I Need To Be To Consider Wearing Elevator Shoes?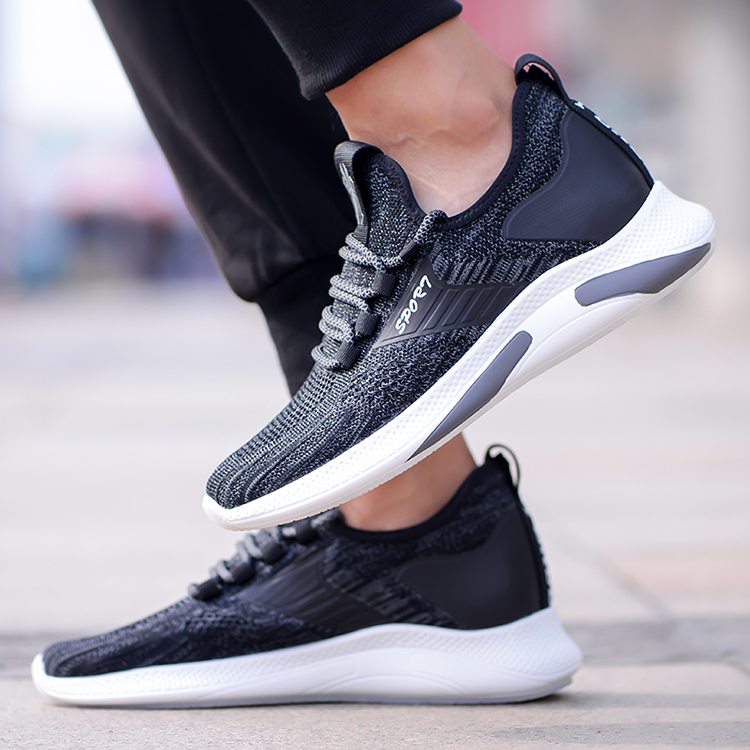 There is no hard-and-fast rule about being too tall or too short to wear elevator shoes. Just ask yourself if you've ever wanted to be just a little bit taller – and there's your answer!
Even if you imagine people in other countries being taller than you are, there's almost always someone taller.
In the United States, China, and Italy, the average man's height is 5'9". But many talk about 6' like it's a magic number. Could a 3" elevator insole get you there?
In Saudi Arabia and South Africa, the average man's height is 5'7". If you're standing 5'4", then a 3" elevator insole could bring you up to the average.
The only real rule is about making yourself feel comfortable and confident with how you stand. Elevator shoes can bring about a whole new level of confidence.
And when those shoes fit just right, you'll be able to comfortably enjoy that confidence all day long.
How Should Casual Elevator Shoes Fit?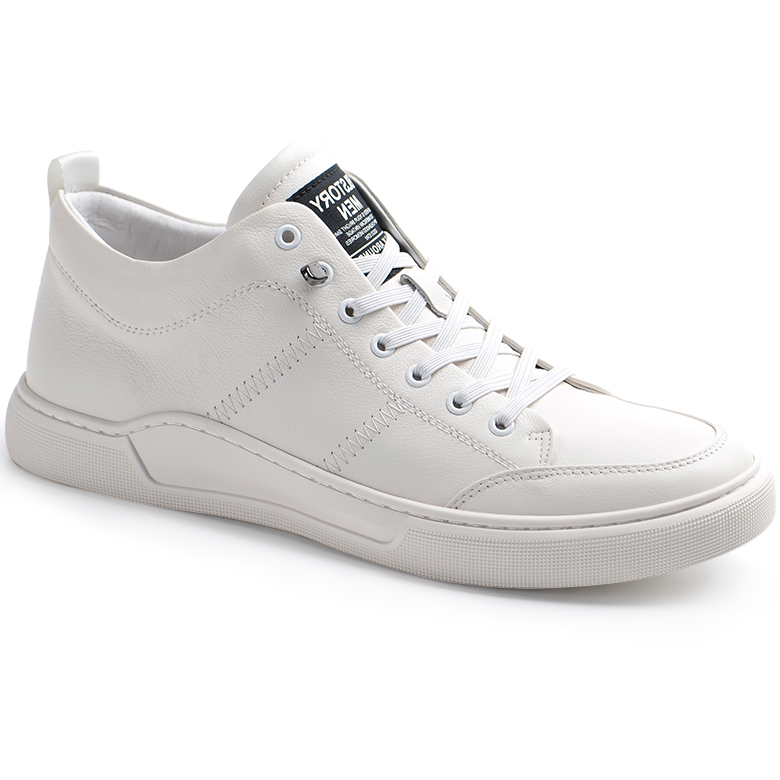 Designers have become increasingly inspired by the possibilities of casual elevator shoes and height-increasing sneakers.
After all these years, they've realized there is a huge part of the population that not only wants to stand a bit taller but have style while doing so, too.
From sharp, clean designs like the one above to designs inspired by the latest trends, elevator sneakers make for an easy way to swap a height-increasing shoe into your wardrobe without losing out on your style.
Our advice for how casual elevator shoes should fit is more dependent on the style and material. You'll find that there are knit elevator sneakers that may be more forgiving if you choose a size that's a bit smaller while round toe elevator shoes are worth getting with a little extra room.
There is a small adjustment period as you learn how to walk in height-increasing shoes. Though the motion shouldn't increase too much pressure on your toes (you'll still be landing on your heels first, after all), a shoe with a hard toe could feel more uncomfortable after a long day.
How Should Dress Elevator Shoes Fit?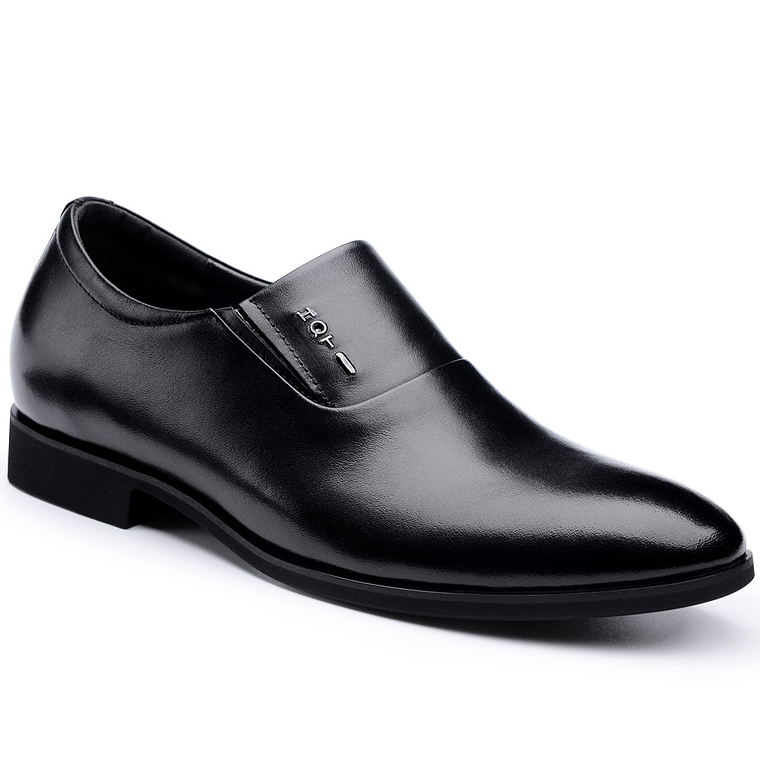 If there is one place that confidence really matters, it's in the workplace.
If there's a close second, it's when you're trying to look your best at a formal event.
For a long time, the lack of appropriate height-increasing dress shoes has kept generations of men from feeling like themselves in these high-pressure situations. When it came time to see eye-to-eye with the boss, or to catch the eye of a bridesmaid at a wedding, it was hard to feel that just-right level of confidence.
Fortunately, artisans and designers have really taken into account this underserved group and gotten busy. From derby shoes and cap toe oxfords to brogue elevator shoes, there are plenty of fashion-forward styles available to choose from.
A concern worth mentioning is the elephant in the room: are they actually comfortable?
As is the case with leather shoes, sometimes it can take a while to break them in and get them feeling just right. Is that the case with elevator shoes, too?
To be clear, you don't necessarily want to order your dress elevator shoes to arrive the night before the big event, your big pitch, or something extremely important.
Especially if you're new to height-increasing shoes, it's worth keeping in mind that you'll want to get used to not only the walking movement, but get your feet accustomed, too.
A good elevator dress shoe should fit comfortably close to your feet. You don't want extra room for your feet to be slipping or sliding around. Think of them like a tailored suit that fits you just right.
The good news is this: with a little bit of patience and practice, your leather elevator dress shoes will feel as comfortable as any other pair of shoes.
The great news? The fact that you'll be standing 2, 3, even 4" taller, boosting your self-esteem and feeling more and ease in high-pressure situations.
How Should Boot Elevator Shoes Fit?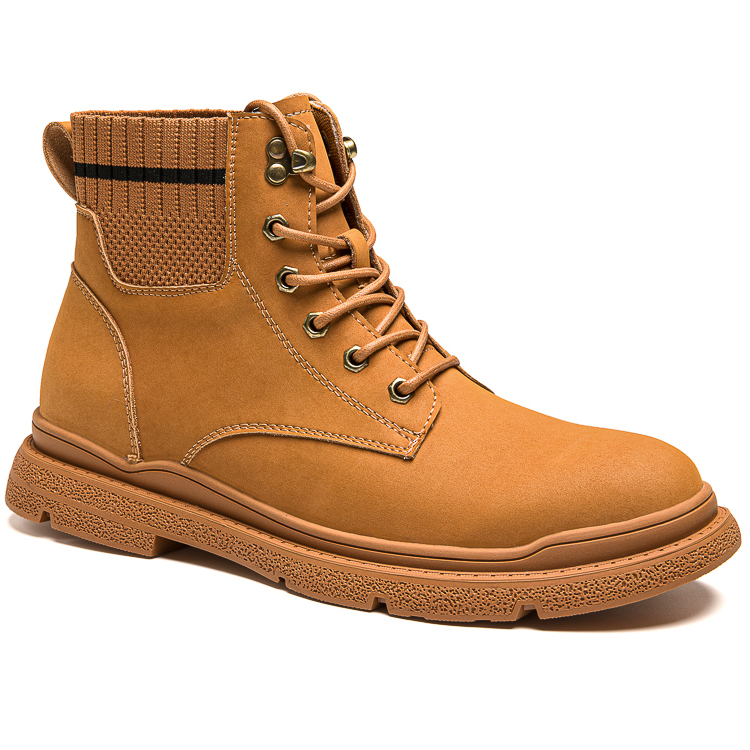 While boots have traditionally been the kind of a shoe that adds a bit of extra height, there is a new wave of height-increasing boots out now that will help you stand even taller.
These range from men's elevator work boots like the ones you see above to more stylish Chelsea dress elevator boots.
Some elevator boots range from a height increase of 2.3" or 6cm to 3.9" or 10cm. When you choose to add nearly 4 inches of height, it may take some time to get used to walking in them.
As you get used to the additional height, it's a good idea to walk more slowly in a heel-toe motion. It's not as extreme as learning to walk again, it's just slowing down your usual speed to make sure you're safe and comfortable.
Once you're familiar with walking in them, it's easier to judge the right fit. Often, you'll choose to wear your elevator boots in a variety of settings. You might wear them in the mountains, at a construction site, or when the weather gets messy.
Because of that, your elevator boots should fit fairly true-to-size. Though they likely come with great traction and non-slip soles, you want to make sure you're as stable as possible. And while you're getting used to your new elevator insole, it helps to have your feet touching as many parts of the shoe as possible for stability.
How Should My Workout Elevator Shoes Fit?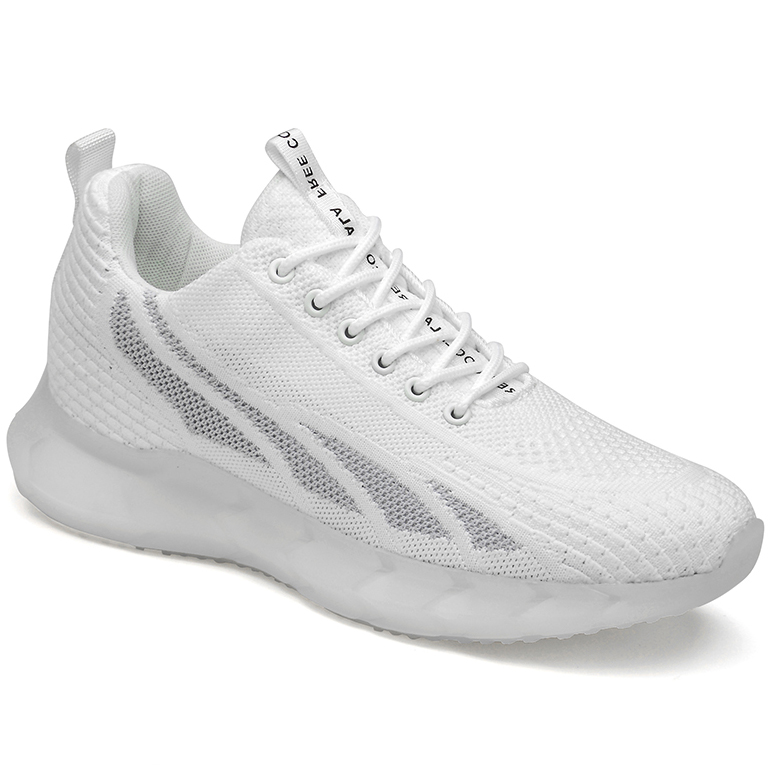 There are plenty of reasons to consider buying elevator shoes for the gym. For one, that's often when we most look like ourselves. It's just our t-shirt, shorts, and shoes.
For a lot of us, that used to mean just flat sneakers or running shoes. If you've ever felt a little insecure about your height, then there was no way around it.
But thanks to some talented designers, the number of running elevator shoes and other workout elevator shoes has skyrocketed.
Available sneakers include running elevator shoes, tennis elevator sneakers, height-increasing basketball shoes, and more.
The lingering question is a serious one: how should workout elevator shoes fit?
Because unlike heading into the office or heading out for a date, going to workout means you'll be on your feet the whole time. You might be jogging. You might be jumping.
With regular shoes, fit is important. With elevator shoes, that fit is even more important.
The rule of thumb for how elevator workout shoes should fit is this: you should have a bit more room near the toe than your normal shoes. This may feel a little funny at first, but you'll appreciate it once your feet start to expand and swell (as they do normally) during the workout.
That said, you don't want too much extra wiggle room on the sides, especially for height-lifting workout shoes.
Making sure they fit close to the sides of your feet and are tied tight will be sure you reduce any risk of injury.
How Long Does It Take To Get Used To Wearing Elevator Shoes?
Height-lifting shoes are a great way to boost your confidence without letting the world in on your little secret. But if it's your first time trying them on, just remember it's going to take a little while to get used to wearing them.
If you're starting with a small lift of around 2", you'll likely feel comfortable after a little bit of practice around the house. This isn't too different from what some standard work boots have.
Once you move up to 5" or 7", you may want to spend a day or two getting used to the new height, trying out different terrains, and getting comfortable.
When you're ready and you know the height that works best for you, we invite you to take a look at some of our wide selection of Shoes That Make You Taller.