As we get close to the holiday season, it's the perfect time to look at the year and see what have been the best elevator shoes for men.
Whether you're looking to round out your own collection or buy a gift for a loved one, below we have some of the best height-increasing shoes available.
What's impressed us most with the designs for this year is how versatile elevator shoes have become. In the past, guys that wanted a height boost had to settle for awkwardly designed shoes, removable lifts, or clunky boots.
Not anymore!
What you'll see below is a mix of high-fashion, streetwear, and casual stylings. Each shoe has a built-in elevator insole, but from the outside, all you see is great design and wardrobe-friendly wearability.
So if you're looking to get groundbreaking style with the kind of elevator shoes that can give your confidence a much-needed boost, read on.
1. Men's Elevator Dress Shoes 2021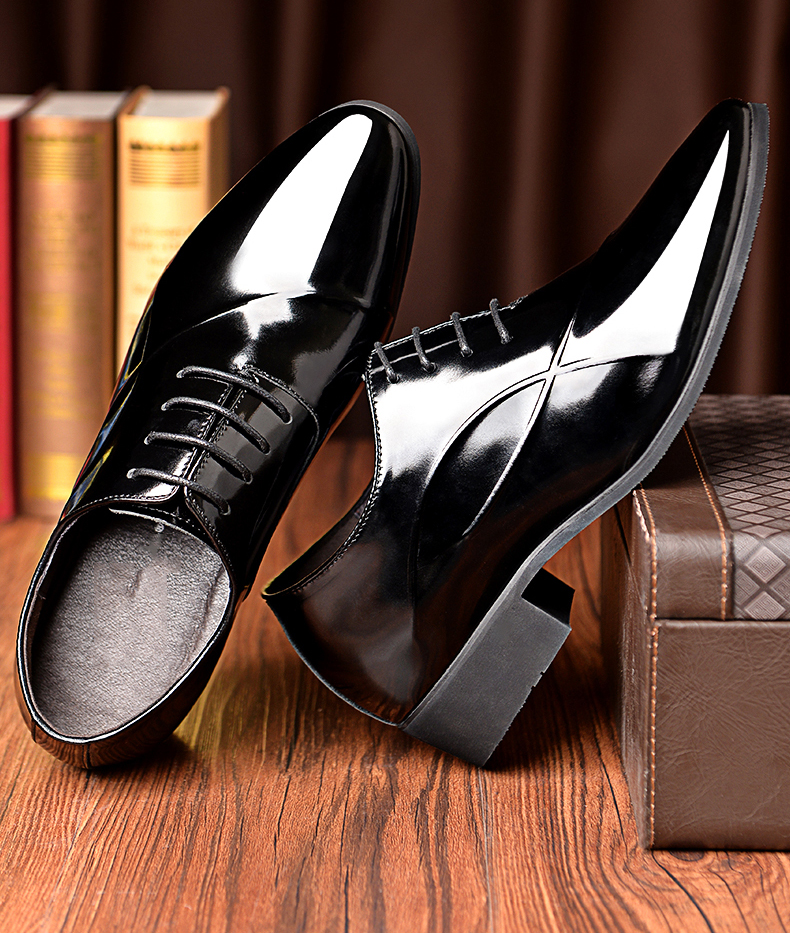 Is it a coincidence that our favorite shoes of the year are a perfect pair for all of our favorite events?
With these Men's Elevator Dress Shoes, you'll enjoy sleek style at all of your formal events. So whether you're looking to get done up nicely for the holiday season, you've got an upcoming party, or you want to nail that interview, this is the perfect pair for you.
You may already have your favorite tux or suit, so it's time to complete the look with one of our standouts of the year. And though we're high on them now, we're sure these are going to be a standard in your wardrobe for years to come.
2. Men's Hidden Heel Shoes 2021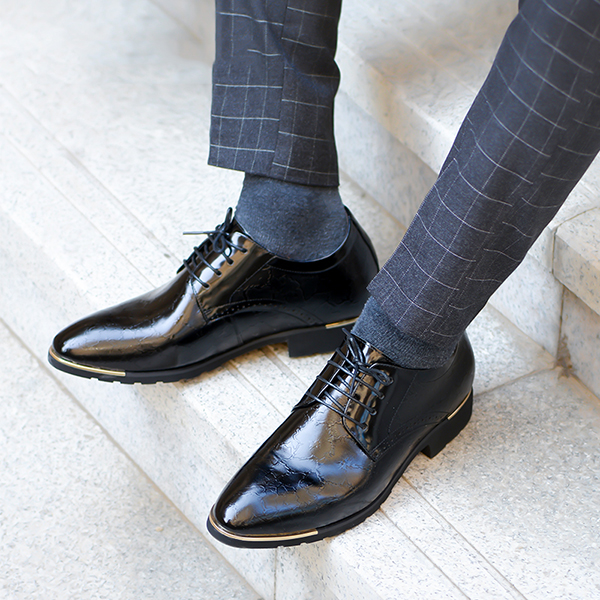 Another of our favorites for the year are these Men's Hidden Heel Shoes. It was a tough call between first and second place, and you can tell we had formal style on our minds when we put this list together.
Still, you can't go wrong with this shoe – available in black and red – for all of its interesting details. The striking color around the toe and heel, the textured leather, and the sharp laces all combine for a show-stealing pair of dress shoes.
Plus, we know how important it is to look and feel your best in professional and formal settings.
Not feeling like you measure up shouldn't get in the way of your self-esteem or your confidence.
Give yourself a boost and be your best self with a pair of stylish elevator dress shoes like these.
3. Canvas Sneakers 3 Inches Taller 2021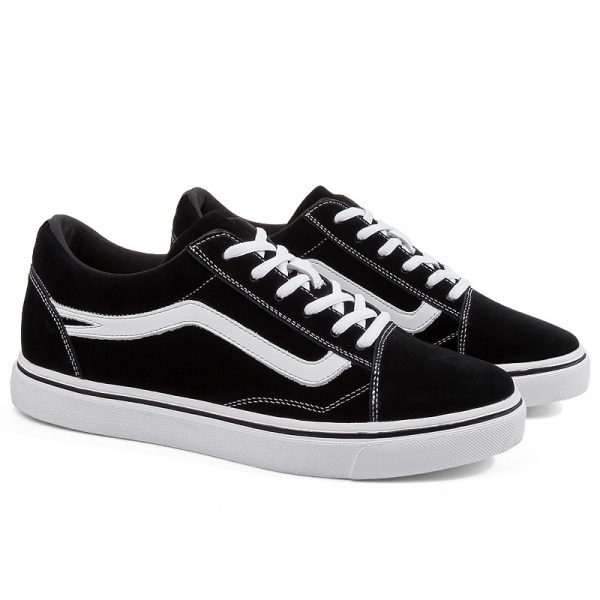 Life isn't all formal events and business pitches, though. That's why having these Canvas Sneakers 3 Inches Taller can help to give your casual, everyday style a boost, too.
Inspired by iconic skate shoe designs of the 80s and 90s, these are one of our favorite pairs of elevator shoes for men in 2021. That's because they use modern design to give men the confidence they deserve, all while channeling a look that traditionally doesn't have much boost at all.
Instead, these height-increasing skate shoes have a hidden elevator insole that allows you to stand taller and still get the cool shoes you remember from your childhood.
With their laidback style and everyday versatility, these elevator shoes are a must-have for 2021.
4. Mens Waterproof Work Boots That Add Height 2021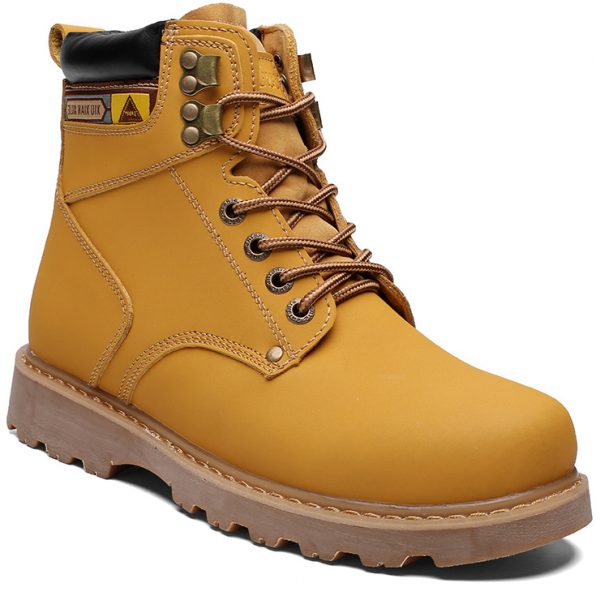 Whether your profession takes you to construction sites or to board rooms, feeling confident at your workplace is the key to success.
That's why these Men's Waterproof Work Boots That Add Height made it onto our list of must-haves for 2021.
This sturdy, commanding pair of shoes looks the part – and comes in three different height boosts so you can feel as good as you deserve.
Sometimes we need shoes that won't let us down. The solid build and go-anywhere functionality of these elevator boots was too impressive for us to overlook, and that's why they made it up to number four on our list of best elevator shoes.
5. Black Knit Elevator Trainers 2021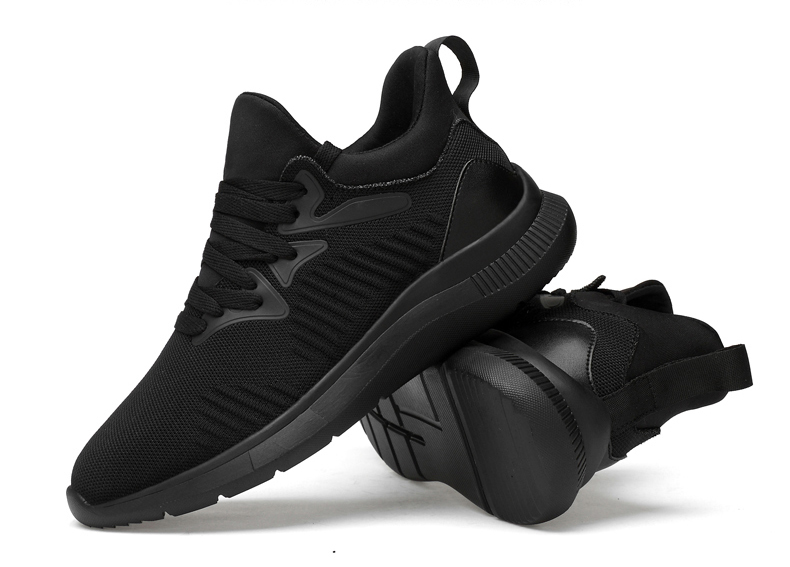 It used to be that finding shoes with a little extra lift was a challenge. And one of the places that challenge was most obvious?
The gym.
Fortunately, designers over the last year have stepped up big time. And with their passion to create gym-appropriate sneakers that also help you stand taller, we've got another of 2021's best: these Black Knit Elevator Trainers.
This is one of the best combinations of form and function we've seen this year. A comfortable knit upper makes sure your feet are comfortable, letting you get in your best workout possible. All black designs are sure to mesh well with your workout wardrobe as you let the gym know you mean business. And a non-slip sole lets you get your workout in, no matter the weather.
If you want to get your workout in and stand a little taller while you do so, these height-increasing sneakers are essential.
6. Yeezy Sneakers That Make You Taller 2021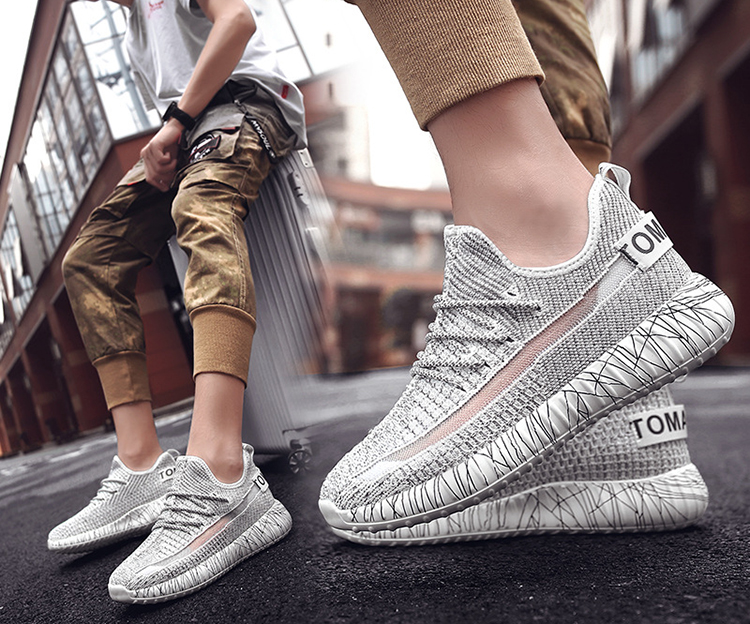 For guys who'd like to stand a little bit taller while still enjoying fresh, fashionable looks, those twice-yearly fashion shows can end up making that goal feel completely out of reach. For as beautiful as the designs are, the truth always settles in that wearing those trendy sneakers will leave you looking up at the world.
Or at least, until 2021. These Yeezy Sneakers That Make You Taller are a wonderful homage to some of the best streetwear designs of the last few years – with one awesome difference. They've got a built-in insole for helping you stand taller.
Seen here paired with joggers, this is a pair of elevator sneakers that will have you thinking about the fashionable possibilities that used to seem out of reach.
Ultimately, it's that embrace of the men who have for so long felt ignored by fashion that has us loving this pair. When we think about looking back on this year of shoes, we're sure this will stand out as one of 2021's best.
7. White Elevator Sneakers 2021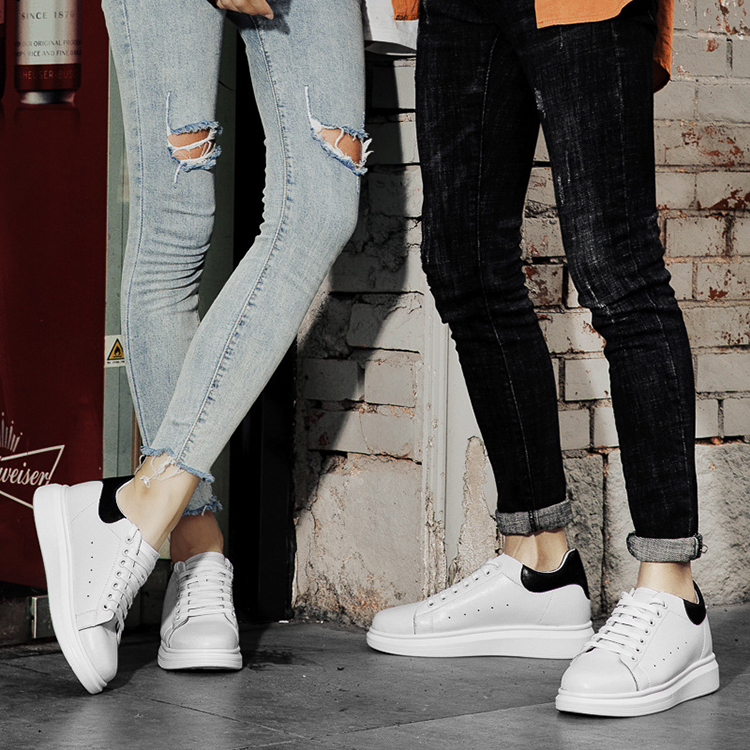 While there are plenty of rock star, special occasion elevator shoes available, sometimes you need that go-to pair you can trust for just about anything.
With that, our 2021 list wouldn't be complete without these White Elevator Sneakers. Clean, crisp style with a pop of black on the heel combine to make these effortlessly cool. They're as ideal for a casual day at the office as they are a stroll around town or a fun date night outfit.
We know it can take some work to get used to elevator shoes, so having a pair as comfortable as these makes the process that much easier.
For height-increasing shoes you can slip on with ease, you can't go wrong with these.
8. Horsebit Driving Loafers That Add Height 2021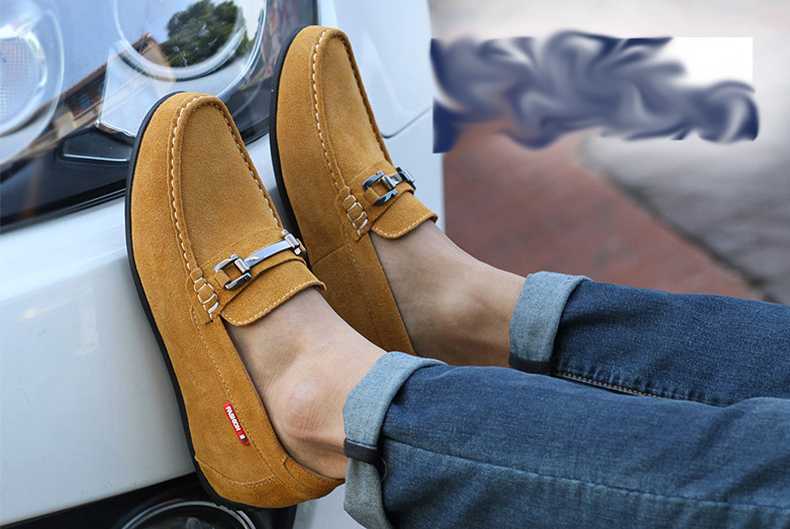 The surge in popularity of height-increasing shoes has led to some really unique designs.
Still, there are some types of shoes that have traditionally been so low to the ground that they seemed forever out of reach for those who want to stand a bit taller.
To our surprise, these Horsebit Driving Loafers That Add Height use a built-in elevator insole to make this stylish, cozy shoe more available to the rest of us.
While you might not have previously imagined yourself wearing a shoe like these, it's worth your time to reconsider.
Not only does this pair add a texture and style to any good spring and summertime wardrobe, but they do so while boosting your height, too.
Worth a spot on our best elevator shoes of the year, this cleverly designed shoe will definitely find a place in your wardrobe rotation, too.
9. Men's Steel Toe Elevator Work Boots 2021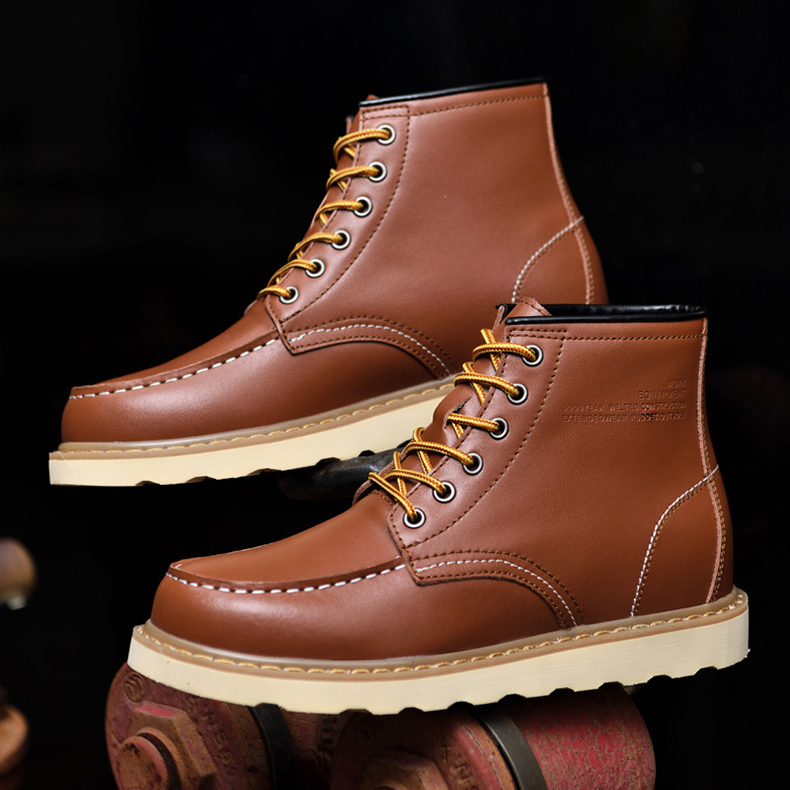 The final two spots on our best-of list go to two classic designs done right. We'll start with the Men's Steel Toe Elevator Work Boots which just get everything correct.
From the gorgeous shade of leather, the color tones, and the construction, this is a shoe that would make anyone feel more confident. The fact that it has two available height-increasing levels is a massive bonus.
With style like this and the confidence that comes from seeing eye-to-eye with your coworkers and customers, these elevator work boots are sure to be your new weekday favorite.
10. Men's Elevator Boots 2021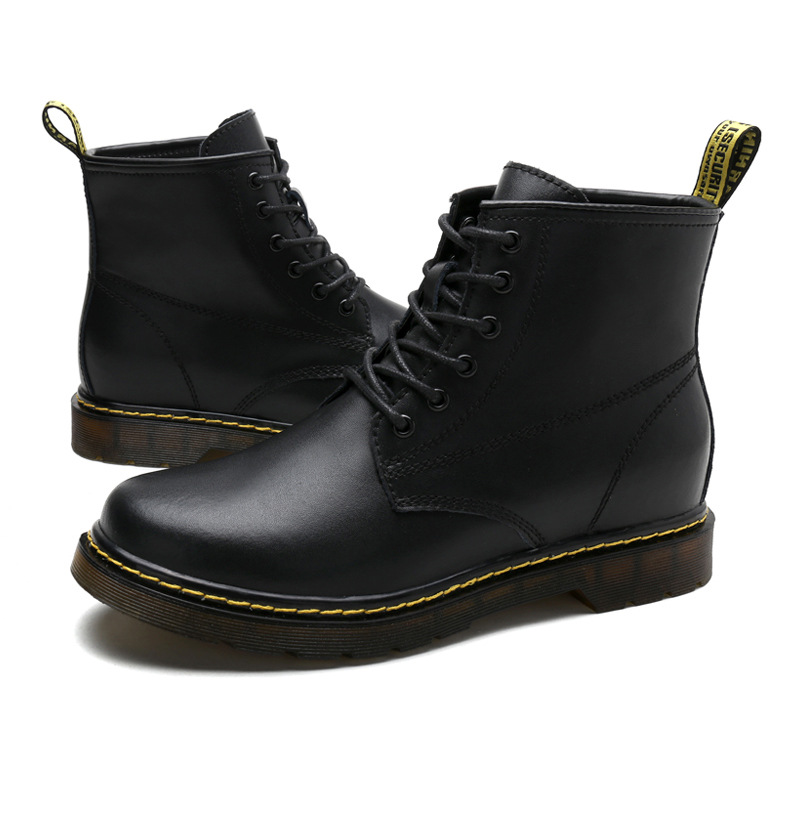 To round out our list of the 10 best elevator shoes for men in 2021, we had to go with one more pair of boots.
While you've seen a few pairs of work boots, we had to highlight these Men's Elevator Boots, too, for their absolutely killer design. Sleek black leather and pops of yellow stitching add an electric flair to a pair of boots that's going to liven up your wardrobe.
Not just a great pair for the workday, this is a sleek design that comes alive at night. So when you want to look and feel your best at the bar or at dinner, this is an excellent option.
Other Popular Height-Increasing Shoes For Men From 2021
These are our team's favorites for the year, but there were plenty of other great options.
If you're on the more athletic side or love athleisure style, you may like these other elevator sports shoes.
You can tell we're big fans of work boots, and it's one of the more popular types of height-increasing shoes. A few of our other favorite elevator boots can be found here.
We also know how important it is to enjoy your everyday wardrobe, too, which is why these elevator sneakers are ideal. The range of styles could be just the spark your outfits need!
Finally, we know dress elevator shoes and formal elevator shoes are important, but that each man has his own specific style. Take a look at the suits you already have in your closet and see if any of those shoes match.
And we want to hear from you! What's been your favorite elevator shoe of 2021?