One of the easiest ways to buy elevator shoes is to look online. As we've all gotten used to making our purchases remotely, we're sure you already know it's a great way to browse selections of dozens of new styles at your own pace, save some ideas for later, and make your purchase when you feel ready.
But how can you make the easiest way to buy elevator shoes the best way?
It helps to be prepared before making your final decision.
After all, this is a purchase that you need to trust in. A height boost can do wonders for your self-esteem and confidence, but a poorly made shoe, bad customer service, or products that don't meet with your expectations can be a costly mistake.
So we've done some deep dives on the available sites and found five must-follow tips to make sure you get the best experience possible when buying elevator shoes online.
1. Elevator Shoes With Multiple Photos Are A Must When Buying Online
The internet only ever seems to get bigger and vaster. And with it comes lots of websites that aren't quite as reputable, selling knock-offs, poor quality imitations, or just using stolen content.
While we have all become savvier as internet shoppers of late, there are still some good rules of thumb to follow to make sure we're engaging with a reputable online elevator shoe dealer.
One great idea is to see if the shoe posting has multiple photos. Like these Men's Cap Toe Elevator Dress Shoes, for example. Not only are there a handful of preview options to show the color options, but there are also seven images in the body of the post.
What does this help to do?
For one, it gives you that in-store feeling even when you're just on your phone or computer. You can see the upclose detailing of the cap toe here: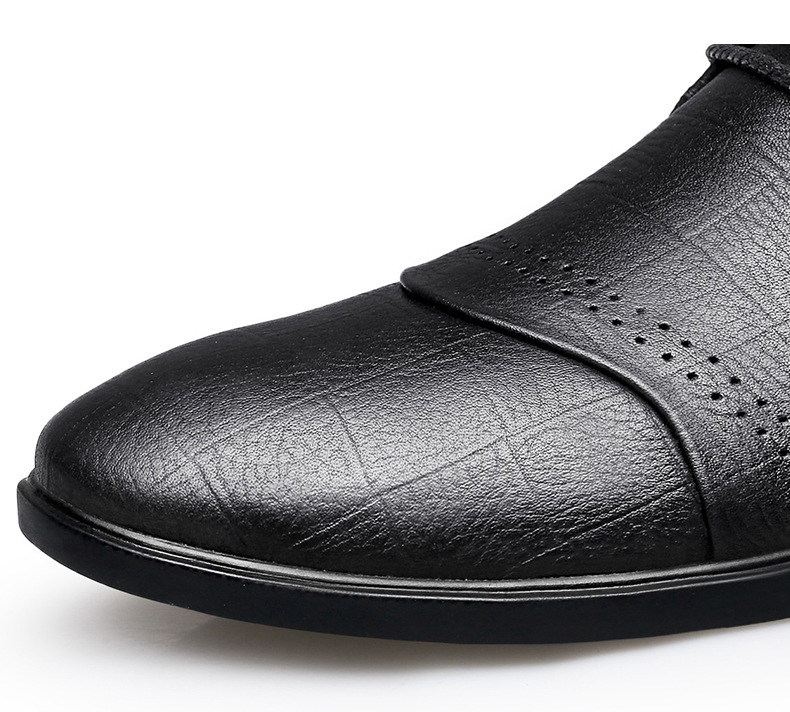 And you can get a deeper understanding of how the elevator insole is built into the shoe here: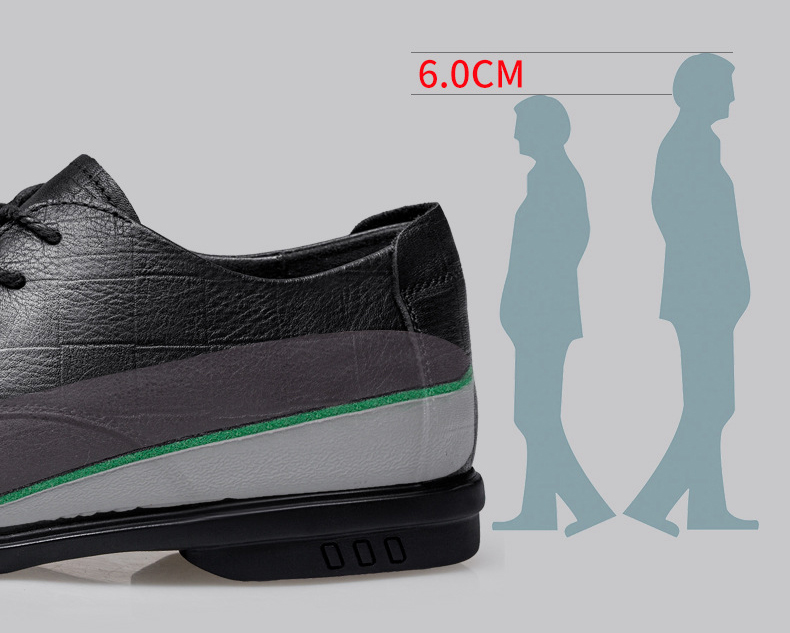 Before finally ending with a view from underneath the shoe to get a sense for how much traction you'll have while you walk: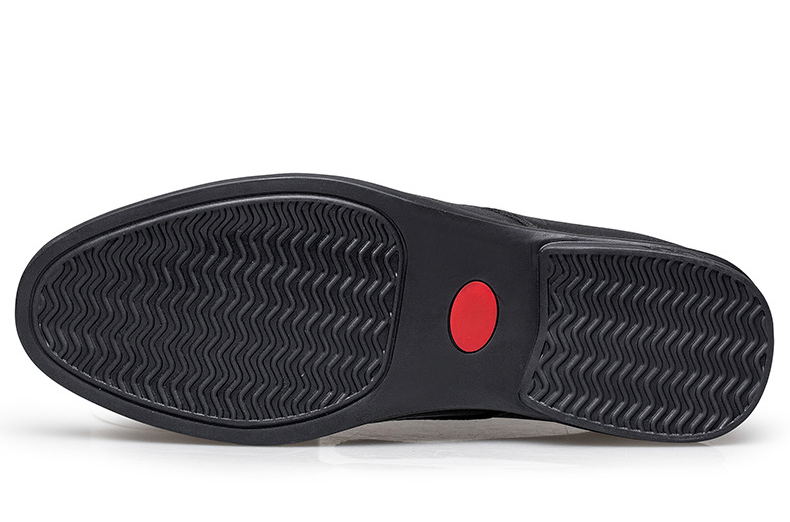 Buying elevator shoes online is a delicate process. Because height-increasing shoes may take some adjustments when you first start wearing them, it's important to make sure you've got a pair that you love.
Seeing a wide selection of photos will help you make a better decision. But it's also a sign you're dealing with a competent company that wants to show their products in the best light.
When they care this much about showing off their product, you can bet they care about their customers, too.
2. Videos Are The New Secret To Getting The Right Pair Of Elevator Shoes
While we are big fans of companies that share lots of photos, a new trend has also been taking off: the use of video to promote elevator shoes.
Why is this such a big deal?
Because you actually get to see the shoe in action. You can see how it looks paired with an outfit, how well the model moves in the shoes, and how the light catches them.
As great as photos are, they're often made to look perfect (and why wouldn't they?). Still, it's nice to see how the shoes look in real-world situations, too.
Take these Elevator Martin Boots, for example.
This video may only be 26 seconds long, but it captures a lot of personality. It's one thing to read how the boots look with cuffed jeans, and another entirely to see how well they actually style.
The model also doesn't just stay put. He walks on solid ground, on train tracks, and more. He walks with confidence, of course (he's a model, after all!), but it helps us at home to understand how these boots would fit into our own daily use and wardrobe.
Like so many other products, video makes a huge difference in helping the potential customer see just how these shoes look.
Given that the majority of elevator shoes are available online, these videos make a great substitute for the in-person experience. The other nice thing about ones like this Elevator Martin Boots video is that you can tell the team put in a lot of effort. There is a location, a Jeep, a model, and snappy editing. While this isn't a guarantee that the product is perfect, it shows an investment and a commitment to sharing the product with you.
To us, that's a good sign of a trustworthy company to buy elevator shoes online from.
3. Make Sure There Is Plenty Of Information To Make An Informed Decision
The internet can dazzle us with well-taken photos and well-edited videos, it's true. But there is still no substitute for a solid amount of written information.
We're not saying each elevator shoe you're looking at needs to have its own novella, but there are certain pieces of info that are a must.
At minimum, we believe you should be able to know:
The amount of height boost, in both centimeters and inches (we're worldly!)
The style of the shoe (dressy/formal, athletic/sporty, casual/sneaker, boot)
The available colors
The available sizes
The types of material used in its construction
What the sole is like
And styling options
Take these Breathable Air Cushion Height-Increasing Trainers. Using the same list from above, we can see that they have:
Height boost: 6 cm (2.3")
The style of the shoe: Sports Shoes
The available colors: Black, Green, White
The available sizes: US 5.5-11, UK 5-10.5, EU 37-45
The types of material: Breathable fabric, leather accents
What the sole is like: Cushioned, comfortable
And styling options: Great with joggers, working out
Since you're buying elevator shoes online, you don't have quite the same opportunity to ask a salesperson in-store for immediate feedback.
The above categories are some of the most important ones for us when we're considering new height-increasing shoes. Having that amount of information should make your decision that much easier.
4. Free Shipping Is A Must When Buying Height-Increasing Shoes Online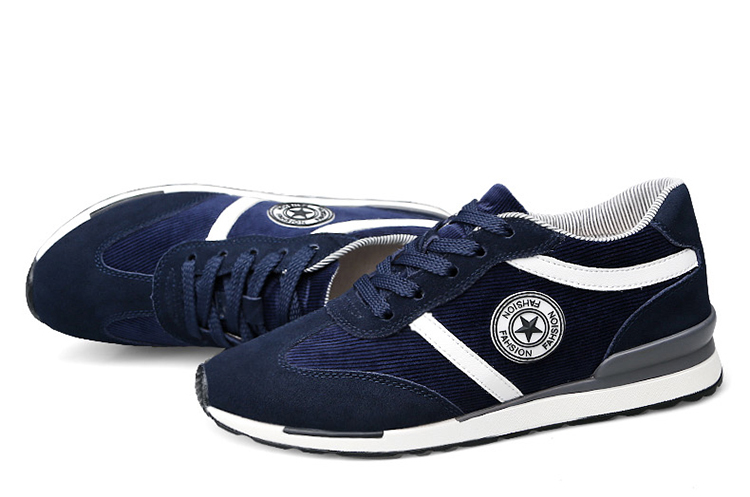 We've all been around the internet long enough to know how much free shipping matters. Though it's generally understood that as shoppers the price for shipping may be included in the shoes, it still means something when a store includes it.
For example, Shoes That Make You Taller includes free shipping on all orders. They also offer expedited shipping for rush orders with additional fees.
So why does free shipping matter more for buying elevator shoes online?
Elevator shoes do take some getting used to. Whether this is your first pair or your tenth, you'll want to make sure the height is just right, the style works with your wardrobe, and that you feel comfortable.
Just like you would with any other shoe, of course!
But because this is a specialty type of shoe and the height-boost adds a new variable, it's important to buy from a store that understands that its customer may be buying additional pairs frequently.
Free shipping is a nice gesture that shows that your elevator shoe dealer wants to keep you as a loyal customer.
5. Check On Your Company's Return Policy Before Buying Elevator Shoes Online
In the same way that it's important that free shipping be offered, you should make sure that your elevator shoe dealer has a clearly stated return policy.
Important points that a return policy should cover:
How long you have to return your shoes after ordering them
How to inform the company that you would like to cancel and return them
What conditions the shoes should be in to be returned
Where the returned shoes should be sent to
What to do in case they were a gift order
And a general contact email for questions, comments, and clarifications
So why is the return policy part of what we consider the best ways to buy elevator shoes online?
Because we believe that once you start wearing elevator shoes and you understand the impact they can have on your confidence, you're going to want to wear them more regularly.
With new designs available for formal elevator shoes, elevator boots, casual elevator shoes, and more, there are more and more occasions for you to look and feel your best.
That means once you find an elevator shoes website that you like, knowing that you trust them means you can turn to them again and again.
Why Finding Your Favorite Online Elevator Shoe Store Makes For A Great Relationship
As you buy new pairs of elevator shoes, you may try ordering a few at a time, finding the ones that fit you best, and returning the other options.
Just like a great neighborhood store, a store like Shoes That Make You Taller can provide a similar support with great photos and videos of their shoes, complete descriptions, free shipping, and a reasonable return policy.
Knowing that you have a store you can trust will make shopping for elevator shoes easier and more satisfying. You'll have already seen how the process works and gotten more comfortable wearing your own pairs of elevator shoes, so all that's left is to get excited about the possibilities that new pairs of elevator shoes can bring to your life.